Sarah Bell
DOCTOR | INTERNAL MEDICINE
Dr Sarah Bell is a Specialist in Internal Medicine. Sarah is New Zealand trained and qualified, presently working as a consultant at Auckland City Hospital in the Department of General Medicine seeing a range of diseases and acutely unwell medical patients and in private practise.
Sarah is on the Royal Australasian of Physicians (NZ) committee looking after advance trainees in Acute and General Medicine and on the IMSANZ committee for perioperative medicine. Sarah is an Honorary Senior Lecturer in Medicine at The University of Auckland.
Sarah's interests are not only in the complex medical problems but in evaluation of incipient disease for the purpose of helping the individual lead a better life with health promotion and prevent chronic disease. Sarah does perioperative medicine, working with the surgeon and anaesthetist in complex medical cases to ensure the safety of the patient prior to and after their surgical procedures, and assisting with ongoing management of medical problems and complications.
Sarah likes to work with the primary care provider and patient to achieve better health for the patient.
Sarah is Southern Cross affiliated and accredited at Mercy Ascot Hospitals.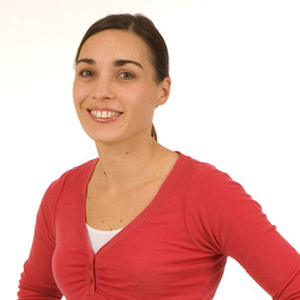 Jennifer Pereira
DOCTOR | NEUROLOGY
Dr Jennifer Pereira is a vocationally registered Neurologist.  She works as a consultant in the Department of Neurology at Auckland City Hospital.  She is a Fellow of the Royal Australasian College of Physicians.  She has clinical and research interests in multiple sclerosis, neuromyelitis optica, neurosarcoidosis and in the treatment of neuroimmunological disease. Jennifer is actively involved in undergraduate and postgraduate teaching and is an Honorary Senior Lecturer at the University of Auckland.
Jennifer was awarded the Chapman Fellowship from the Neurological Foundation of New Zealand and subsequently the Du Pré Grant from the MS International Federation to allow her to complete an MS research fellowship, with the Therapeutic Immunology Group in the Department of Clinical Neurosciences, University of Cambridge, UK.  While there, she wrote an MD, focused on alemtuzumab, a monoclonal antibody for the treatment of multiple sclerosis.  She then returned to Auckland to settle with her husband and now has two daughters.
Jennifer obtained her medical degree at The University of Auckland and completed her postgraduate physician training and training in neurology primarily at Auckland City Hospital.
Specialty interests: Multiple Sclerosis, Neuroimmunology, General Neurology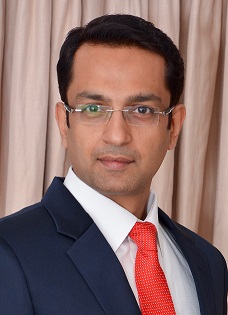 Hari Talreja
DOCTOR | RENAL PHYSICIAN AND HYPERTENSION SPECIALIST
Dr Hari Talreja is a Renal Physician with special interest in Hypertension and Kidney Transplantation. He works at Counties Manukau Health (CMH), and is the Lead for Hypertension, Renal Transplantation, and Clinical Research. He also practices in private at Ormiston Specialist Centre and Gilgit Road Specialist Centre. He is an Honorary Senior Lecturer at University of Auckland.
Hari received his medical degree from University of Mumbai, India following which he undertook specialist training in General Medicine and Nephrology. He then moved to Canada for advanced training, and completed fellowships in Renal Medicine including Dialysis Therapies, Hypertension and Kidney Transplantation from University of Ottawa. He is one of the few American Society of Hypertension-certified 'Specialist in Clinical Hypertension' in NZ. Hari also has a masters degree from the prestigious Harvard University, and is one of the Harvard Alumni in NZ.
Hari is passionate about his work and is committed to his patients. This is the reason he holds key portfolios in his role at CMH. He developed the Hypertension Clinic at CMH over six years ago. He is a frequent speaker at various conferences, and is involved in clinical research. He is also part of the ANZDATA NZ working group, and is a reviewer for a couple of medical journals. He also does weekly radio talks on a local radio station in Auckland. He has also been working closely with The Goodfellow Unit, which delivers continuing professional development for primary healthcare professionals.
Angus Don
DOCTOR | SPINE & ORTHOPAEDIC SURGEON
Mr Angus Don is a New Zealand trained orthopaedic surgeon specialising in the surgical and non-surgical management of cervical and lumbar spine conditions.
Having completed his training in New Zealand, Angus spent considerable time in America where he was working as a Visiting Assistant Professor in spinal surgery at Stanford University. Prior to this he undertook spinal fellowships in Hong Kong and Auckland. He recently received the North American Spine Society's Outstanding Paper Award.
Angus is happy to see any orthopaedic referrals including fractures, general orthopaedic consults and spinal patients.
He is based out of more than one location so be sure to double check where your appointment will be. Mr Angus Don is also an orthopaedic and spinal surgeon at Auckland City Hospital.
Prathima Chowdary
DOCTOR | GYNAECOLOGIST
Dr Prathima Chowdary is an Advanced Laparoscopic Surgeon and Endometriosis Specialist. Prathima is an accredited surgeon for Advanced Endoscopic procedures, Morcellation and Excision of Stage 4 Endometriosis. Hysteroscopic procedures including Endometrial Ablation, resection of fibroid/polyps and General Gynaecology. She also performs obstetric procedures including Laparoscopic Cervical Stitch Insertion and Caesarian Scar Repair.
Prathima is a NZ trained doctor and received her medical degree from the University of Auckland and is a Fellow of the New Zealand College of Obstetricians and Gynaecologists. After her 6 years training as an Obstetrician and Gynaecologist in New Zealand, she went on to train an extra two years in the AGES (Advanced Gynaecological Endoscopy Society) Fellowship in Melbourne. She is the chair of the Severe Endometriosis and complex surgical planning MDM (Multi-disciplinary meeting) at North Shore Hospital. She is also the project lead for setting up Outpatient Endoscopic Unit at North Shore Hospital. 
She regularly contributes towards innovation and improvement of women's health through research and development. She has several peer reviewed publications and regularly presents at international meetings. She is committed to ensuring that each patient receives the most up-to-date and thorough medical investigation and treatment available.
She has a Masters in Engineering with First Class honours and holds a Medical Engineer position at the Institute of Innovation and Improvement.
She is currently doing her PhD at the University of Melbourne in novel therapeutics and Translational Medicine in Gynaecology. She is also a Senior Lecturer at the University of Auckland and is actively involved in teaching and training future specialists.
Prathima is happily married mother to two young energetic boys and outside work enjoys swimming, painting and travelling.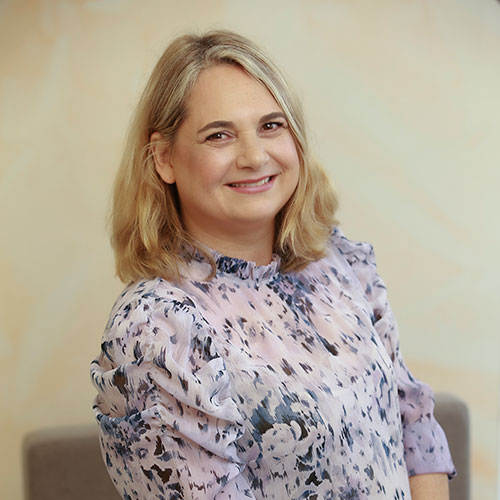 Simone Stephens
CLINICAL NURSE SPECIALIST
Simone is a clinical nurse specialist and research nurse with more than 10 years' experience in immunology and allergy nursing.  She is an active member of the Australasian Society of Clinical Immunology & Allergy (ASCIA) nurses committee and on a working group sub-committee.
Simone is involved in the development of New Zealand allergy and immunology nursing guidelines. She is a NZ preceptor for Professional Certificate in Allergy Nursing (University of South Australia). She supports and has presented at educational forums within allergy and immunology for professional and patient groups. She also has NZ vaccination certification
Simone has extensive previous nursing experience to draw on including the care of people with intellectually disabilities, laboratory nursing, geriatric and neurosurgical nursing. Nursing research projects have included immunoglobulin treatments, biologics treatment in chronic idiopathic urticaria and is currently involved in further clinical trials.
Qualifications
P.G Dip HSc (Advanced Nursing) 2013
Prof. Cert. Allergy Nursing 2011
Grad. Cert. Nursing Practice 2000
Dip. Comprehensive Nurse 1990
Jacki Jones
Medical Receptionist
Jacki has joined our team to provide a comprehensive service ensuring
optimum care for our patients. Jacki has a friendly personality who enjoys
providing a safe, caring experience for those contacting or visiting our rooms.
Please reach out to Jacki to help navigate your clinic visit.
Mandy Maoate
PSYCHOLOGIST
Mandy specializes in resilience coaching for individuals, families and executives.  She has over 20 years working both in private and public sectors helping people and business be the best they can be.
Originally trained as a nurse, Mandy demonstrates curiosity, intellect and pragmatism.  Her calm demeanor creates a safe environment to explore and challenge big and difficult ideas safely and with confidence.  She is trained in a number of human development models including psychotherapy, family, systemic and behavioral therapy. This expertise coupled with her deep intuition guarantees sustained changes with her clients and influence in organizations.
Mandy has led award winning resilience programmes and worked in tough environments.  She led the family center for Westpac during the Christchurch Earthquake which resulted in a HRINZ best regional imitative award.  She has spoken at Australasian academic conferences about how to support families in crisis succeed.
Mandy has worked with people of different cultures, perspectives and values. She has a deep commitment to diversity and inclusion.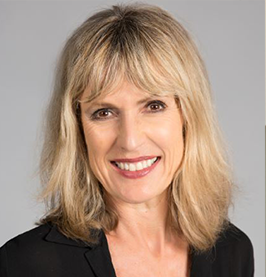 Brigid Chunn
NUTRITIONIST
Brigid gained her science degree from Canterbury University. She used this qualification to teach in England. Brigid has gained experience working with a number of dietitians in Auckland and has been involved in teaching, research projects and one on one consultations.
Brigid is specialized in the area of weight-loss. She has an upbeat and positive manner that lends itself well to offering advice, support and encouragement. She is well qualified to offer helpful suggestions on juggling work and family life, as she has 4 children herself!